Not just a winery, but a family. Terra de Asorei is the home of our Albariño wines. Roque Durán, the founder and chairman of the winery, produces his Vento Mareiro Albariño wines in Val do Salnés, in accordance with family traditions.
Rooted in tradition, and yet like never before
Embracing tradition while also striving to innovate, since there is never just one way to do something truly extraordinary


Once the summer is over, when the grapes are at their peak point, they are harvested. Each bunch of grapes is cut by hand and carefully transported in 15kg crates so that they reach the winery intact, in perfect condition. All the fields of vines are less than 15 minutes from the winery building. Once they are there, the traceability of the grapes can be monitored throughout the whole of the wine-making process, identifying the field that they come from.
The delivered grapes have a marker, showing which fields they come from. After they have undergone the necessary quality controls and been weighed, the grapes are destemmed. They are pressed in a pneumatic press at a low pressure to avoid oxidation. The must falls by gravity into stainless steel vats. Then it is clarified by cold settling.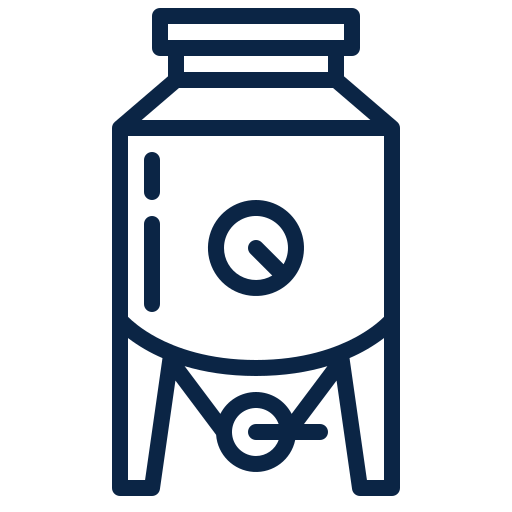 The Albariño grapes undergo two fermentation processes: alcoholic and malolactic fermentation. Slow fermentation–lasting from 25 to 60 days at a temperature of less than 18ºC–conserves the subtle aromas of the grape variety. This is strictly controlled, determining the alcohol content. Depending on the acidity, a second fermentation process (malolactic fermentation) might be needed. This lasts for about 30 more days.
Following these fermentation procedures, the racking process begins. Wine is a living material and it needs to be filtered and left to rest in the winery for its components to settle. Depending on the production process that is followed, it might be aged on lees or else sold as that year's Albariño.
The aim is to guarantee the traceability of the grapes at all times, together with food safety in a bid to ensure quality and excellence. When a perfect balance is achieved in the colour, aroma and taste of the wine, it comes under the external control of the Regulatory Council of the Rías Baixas designation of origin, with a panel of wine-tasters and corresponding analyses.
"Adegas Terra de Asorei" has been awarded the Galicia Calidade quality label, and its quality and environmental management systems are ISO certified (ISO9001-ISO14001).